If you've mastered the smart streetwear look, then you'll understand that the key is to combine the cool with the casual. In a market currently saturated with 00's American skater wannabe's and Instagram influencers playing dress up to get paid, it can be hard to filter out the noise to discover the best streetwear trends happening right now. However, there is one trend that's risen to the top – and that's smart streetwear. It's the art of taking your everyday loungewear and transforming it into a stylish, smart outfit suitable for any occasion. It's easy to do once you know how, so take a look at our guide on how to dress up casual streetwear into smart style:
Don't Underestimate the Addition of a Blazer
At the Grammy's this year, you would have expected the attendees to be dressed to impress, with exquisite flowing gowns and beautifully tailored suits. For the most part, it was. Tyler, the Creator, however, took a different approach when he wore a Supreme jacket with white Converses.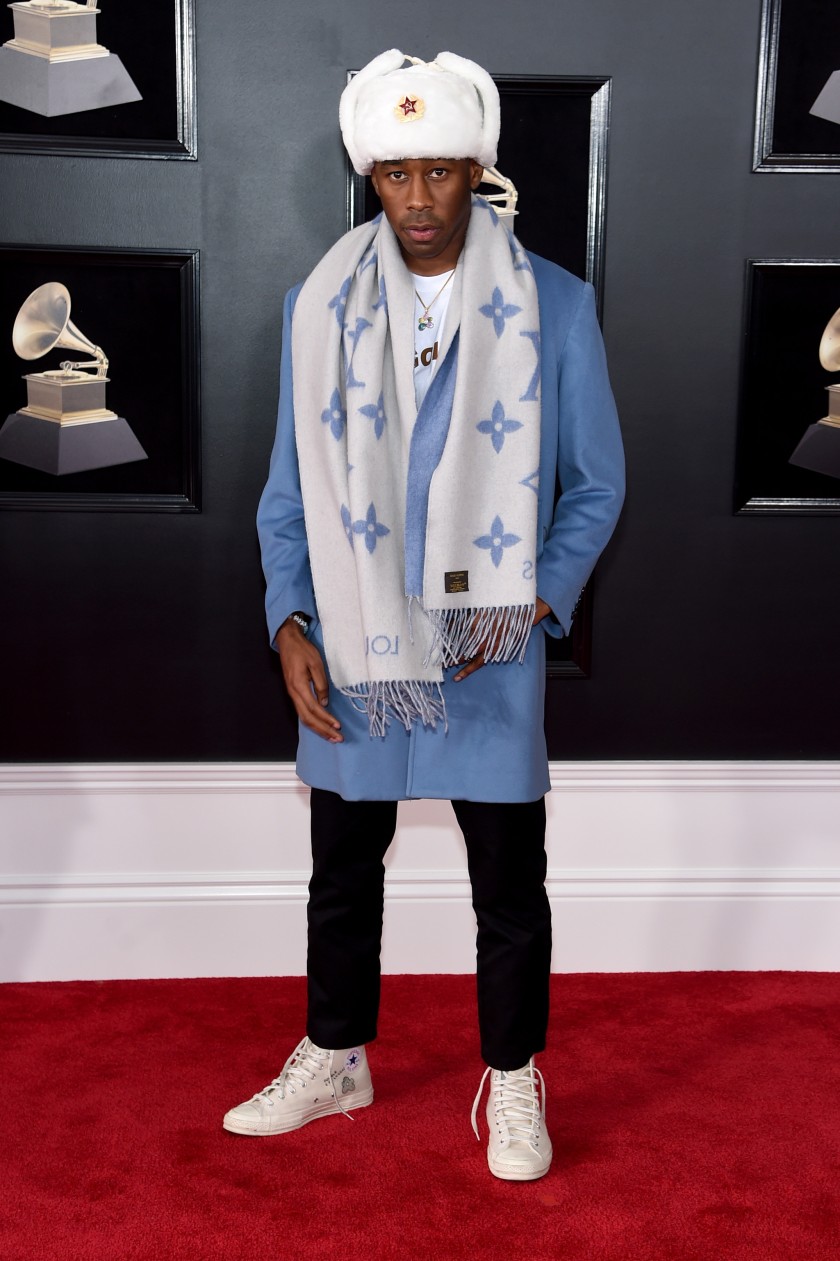 How did he get away with wearing streetwear on the red carpet, still managing to top many best-dressed lists? The blazer, of course – a Supreme blazer, nonetheless. Had he just been sporting a t-shirt, trousers and Converses, it would never have had the same impact, and he would have appeared severely underdressed. The tailored blazer completely transformed the look into a smart, red carpet worthy outfit.
Combine with Luxury Fabrics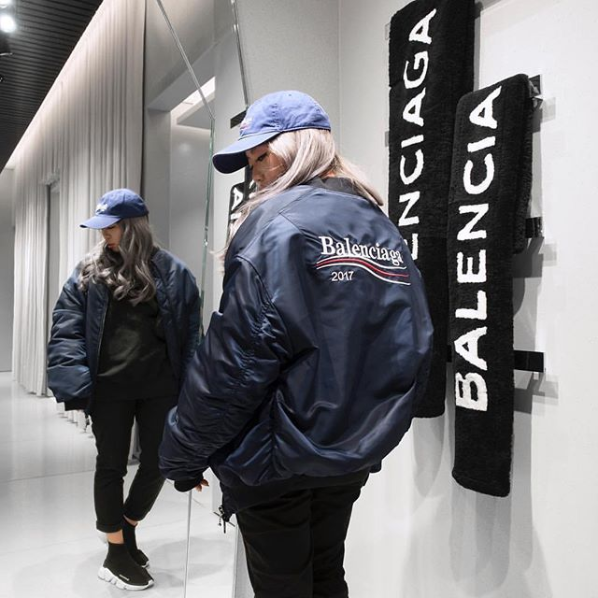 Wearing high-quality fabrics can add much-needed class to any casual streetwear look. If you're wearing a hoodie with jeans, try adding a suede jacket or jersey knit scarf to bring some luxe to the outfit. When it comes to premium fabric, streetwear has it covered. Just by wearing streetwear made from superior materials such as scuba or cashmere, you're automatically taking your style up a notch from baggy loungewear to sophisticated streetwear. It's an ideal way for working professionals to sneak street style into their everyday wardrobe.
Focus on Footwear
Footwear is a key player when it comes to how smart an outfit is. Naturally, trainers don't always scream high-end fashion. However, crisp white Yeezy's or polished Nike Air Jordan's can certainly hold their own up against conventional smart footwear. Focus on clean, neutral coloured trainers (or black) if you really want to dress them up.
Tailor the Look
Loose, baggy clothing is a staple when it comes to classic streetwear style. However, if you're trying to achieve a smart look, you've got to ditch the baggy clothing and opt for the tailored feel. Streetwear doesn't have to be confined to out-of-office hours, and if you get this look right, you could definitely pull it off if you don't have a strict suit dress code at work. Pair a work blazer over a streetwear t-shirt and team with fitted jeans for the ultimate smart/casual look, perfect for the office.
Go Easy on The Logos
Smart style is all about playing it cool, that includes going easy on the logos. In normal streetwear fashion, it's a given that you'll be mixing brands and showing off the logos, but not when it comes to smart wear. Keep it to one striking brand per outfit. Of course, you can wear a branded t-shirt with branded jeans and designer hoodie – but only one of those should have the logo on show. This is all about subtly complementing the main attraction with other downplayed brands.
Don't Overcomplicate It
Dressing up casual streetwear to transform it into smart streetwear style is easy if you use a little common sense. For example; common sense dictates that a baggy hoodie and joggers aren't going to cut it as smart wear, no matter how polished your shoes are. Keep it simple, tailored, and most importantly – balance the brands.