We all have those times when our closet needs a bit of a cleanse. Saying goodbye to some of your old clothing items is the first step if you believe your style needs reinventation and some fresh styles. To make sure you will do your closet cleansing consciously, we will help you with a guide from the beginning of the cleanse to finding new pieces.
Before starting the big closet-cleaning…
…define your style and feel confident and comfortable in your body. Whether you are making more space for new items or absolutely redesigning your style by sorting out your old clothes and conscioulsy organizing them, the most important part is always finding your unique style and being proud of it! Without feeling motivated for a change, you are more likely to end up feeling lost in the maze of your own clothing items without any guidance.
Cleaning your closet is more than simply getting rid of your old clothes to make space. It's also about defining your unique, personal style and making certain your wardrobe contains those pieces that make you feel and look your best! After thinking these aspects through, you are now ready to begin the cleanout process.
During the Closet-Cleaning
Don't Feel Guilty
We all have those few items that weren't worth the splurge,yet we are still holding onto them in the back of our closet… well, it's time for these items to go. If something doesn't feel good about a dress or skirt (you don't feel confident in it, don't find it flattering or it doesn't match your personality), don't keep it simply because it was a more expensive purchase – Use an APP such as Shpock to turn them into cash and find something that makes you excited and inspired instead.
Don't Underestimate Simplicity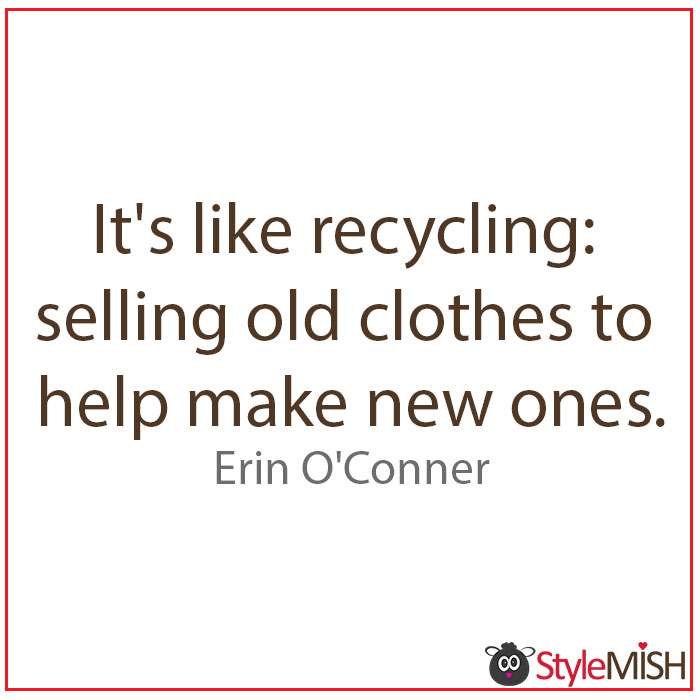 Your little black dress, well-fiting, everyday jeans and blazer are probably not that interesting, but keep in mind the importance of these basic clothing items. Don't throw them away instantly during your closet-cleansing. Besides being timelessly elegant, these simple pieces also offer great versatility and can be paired with almost any accessory from big tote bags to patent leather heels and drop earrings. Check out Fun and Stylish Ways to Try the Mix & Match Trend for some inspirations!
Quality over Quantity

Only keep the high-quality clothing items which are in good enough condition to survive a few more seasons and replace anything that you love but is absolutely worn-out. Buliding up an elegant and stylish wardrobe starts at amazing quality clothing items which wil be there for your for long years or even decades and become iconic pieces of your collection. Of course, besides luxury, high-end quality pieces, searching for some high street fashion items is always a fun way to experiment with fashion, but keep your standards high with your go-to dresses, jeans, bags, shoes and jewelry.
Buliding up a New Closet
Stay Versatile

Simplicity and versatility are the two key aspects of a timelessly elegant and classy wardrobe. Once you defined your style, make sure to be prepared for your busy everydays as well as for formal events. Besides smart casual shirts and high heels, find comfortable shoes and a great quality sweater as well for long family trips. This way, you will be secured for any occasions and be able to quickly create an appropriate look while showing off your personal style.
Don't Forget To Experiment
Colorful high heels, patterned clutch, pastel statement necklace… stepping out of your comfort zone and taking a playful twist on your style will definitely spice up your appearance and make the regular morning routines much more interesting! After finding all the basic, must-have clothing item, don't be afraid to splurge on unique designs that caught your eyes, even if they don't look like something you would purchase right away.


Experimenting and having fun with fashion is just as important as finding your style, so why not give that colorblock blouse or patterned blazer a try? We hope you will fall in love with every brave item you choose, but if it turns out to be a miss, don't hide it in your closet for months – exchange it and continue shopping!