NoPoo Shampoo is a non-foaming natural cleanser which removes sweat, dirt, grime, smoke, excessive oil and most products from hair while leaving sebum, hair's natural oil, intact.
Less is More
The mentality leading the team behind Original NoPoo is that "Less is More". By using fewer and all-natural ingredients, they developed a shampoo alternative that leaves hair easier to manage, bouncier, and shinier.
Free from silicones, sulfates, parabens, and harmful chemicals, Original NoPoo Shampoo guarantees that hair will stay naturally balanced and naturally beautiful.
"Our thought process in creating a solution revolved around using natural cleansers and conditioners, going back thousands of years, to see if we could create a product which would safely and gently cleanse your hair and scalp without completely stripping the natural oils from it," says Jen Kufalk, cofounder of SkinChanted.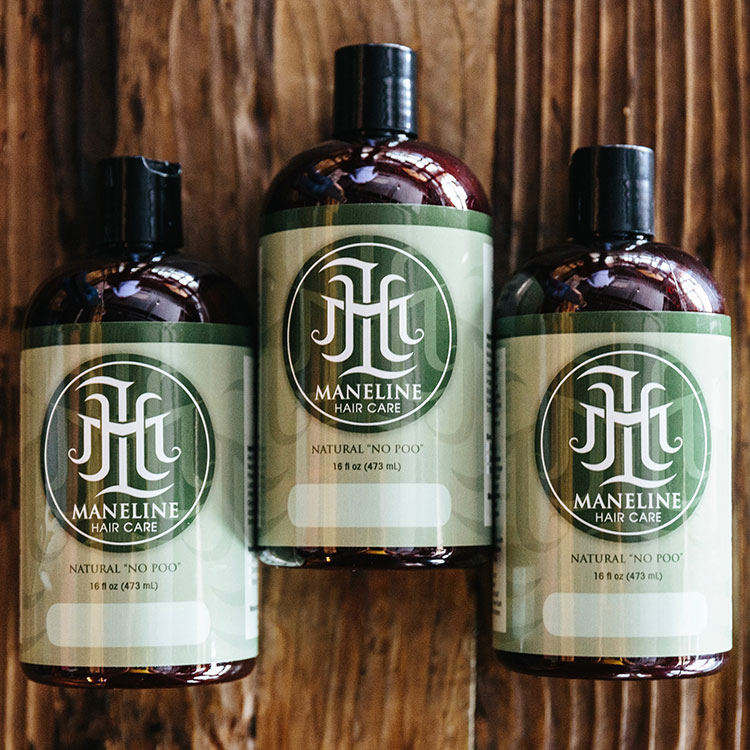 The premise behind ManeLine Original NoPoo is that by retaining the natural oils found on the scalp and within the hair, one can achieve a clean scalp free of dandruff or flakes, and beautifully balanced hair which is shiny, bouncy and easier to style and manage without the need for additional conditioners or treatments.
Hair Texture & Type
NoPoo shampoo alternative will work with all hair types including ethnic, dreadlocks, colored hair and those suffering from a variety of scalp conditions.
ManeLine NoPoo is available in 6 varieties.  The easiest explanation is that we cater to 3 general hair types/conditions, and add a dandruff control version for each.
The 3 general categories are:
Fine to Medium texture hair,
Natural/Ethnic hair and
Colored hair.
SkinChanted has been creating handmade, all-natural soaps, lotions, and lip balms since 2010. ManeLine is their first hair care product line that also includes a pomade and beard oil made from similar, all-natural ingredients. http://manelinehaircare.com