Lipsticks and glosses can be the true jewels of the makeup look: whether it's a warm nude or a glossy berry shade, it completes the eye look. Besides your mood and style, it is also important to consider your skin tone to make the most out of your statement lips!
Fair Skin Tones
If your skin belongs to the almost porcelain-like, very light category, emphasize the uniqueness of your complexion! Anything that has a slight blue base to it will look amazing with light skin. Search for berry and cherry shades and darker, wine colours which will make your skin tone pop. If you are looking for something more casual, try out a gorgeous, golden or silver pink to brighten your smile. On the other hand, anything with a yellow tint (such as a warm orange) will make you pretty washed out.
Our recommendations:
Mac – Rebel
Revlon – Colorburst Lipgloss in shade Adorned
Medium Skin Tones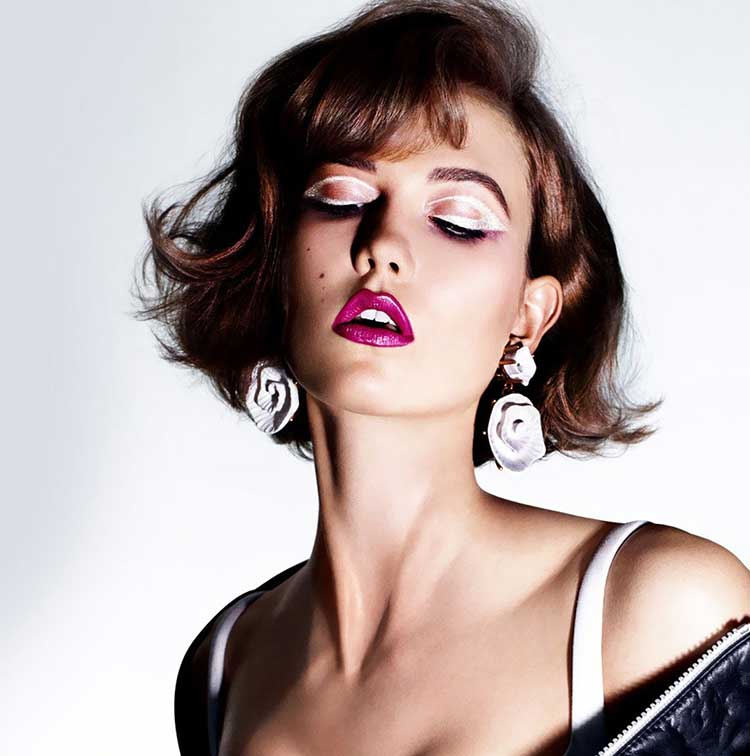 If you have a medium skin tone with a neutral undertone to it, you are generally lucky with makeup: almost all shades will look flattering on you.
For an everyday look, mauve and warm nudes will work well with your complexion, but you don't have to stick with the regular tones. Try out something new, such as a burnt orange shade or a red-based purple. Besides these colours are rich and unique, these are the ones that will complement your tone the most. The only thing we would recommend is to leave very nude shades on the shelves instead of purchasing them to avoid looking too washed out.
Our recommendations:
Kat Von D – Liquid Lipstick in shade Vampira
Jefree Star – Celebrity Skin
Olive Skin Tones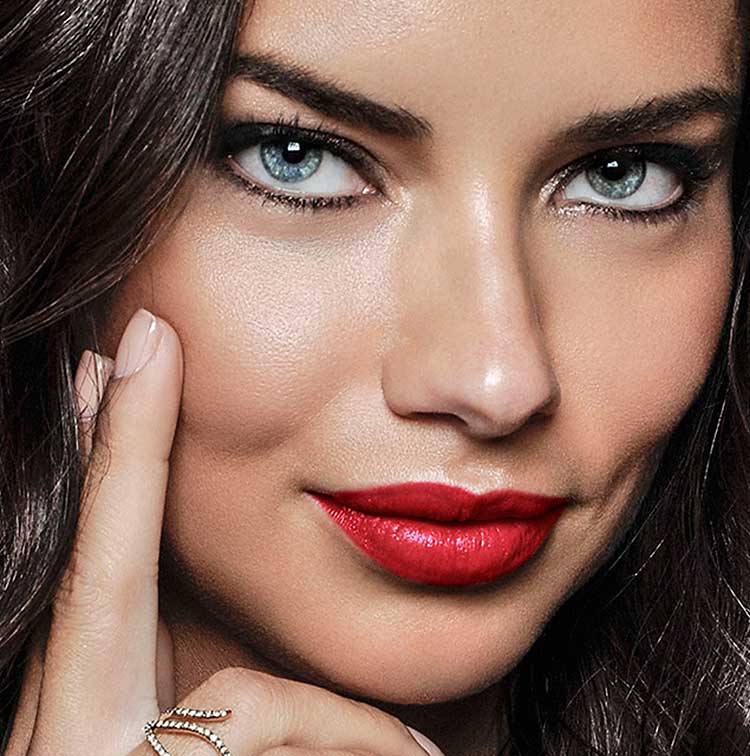 If you have been blessed with beautiful, deep warm skin with an olive undertone, show it off by choosing a warm lipstick! People say it can be pretty tricky to pull off statement lip colours, but trust me, it's almost like these traditional red shades and daring burgundies were made for olive skin tones.
Deep browns, burgundies and classic red lipsticks will emphasize the warmth in your skin and will make your complexion naturally brighter. Whether it is for a special occasion or just for a casual day, don't be afraid to rock bold shades! We can especially recommend a statement lip look for a date, matched with a little black dress.
Our recommendations:

Mac – Sin
Jeffree Star – Unicorn Blood
Dark Skin Tones
If you have a darker complexion, we have some gorgeous statement lip looks for you! Any vivid shades will instantly look stunning on you without being to over the top.
Electric orange, deep plums and bright corals will all work with a lighter eye look, but it's important to choose wisely depending on the occasion. Rich red lipsticks are ideal for big events and special occasions (if you are going for a dramatic look). On the other hand, light and bright corals and even cool tones such as blues are perfect if your style is a bit more urban and creative.
Although you might want to stick to darker colours, we recommend finding a few lighter lipsticks as well to add a bit of versatility to your collection.
Our recommendations:
Nars – Scarlet Empress
Chanel – Coco Rouge Gabrielle
Bust most importantly…
…don't forget to have fun!
If you like any other shades, just go for it! Experimenting with new techniques and various colours is always a fun opportunity, and who knows, maybe you will fall in love with something. Don't stick to rigid rules and instead of thinking of applying makeup as a quick everyday struggle, let it become your passion.