I love Korean Pop a.k.a K-Pop . They dance and sing in such precision and harmony that they blow your mind. But more than that I love K-Pop fashion. They are extremely colourful, young and adventurous! They represent a vibrant, ultra-cool attitude towards life that is full of humour and fantasy.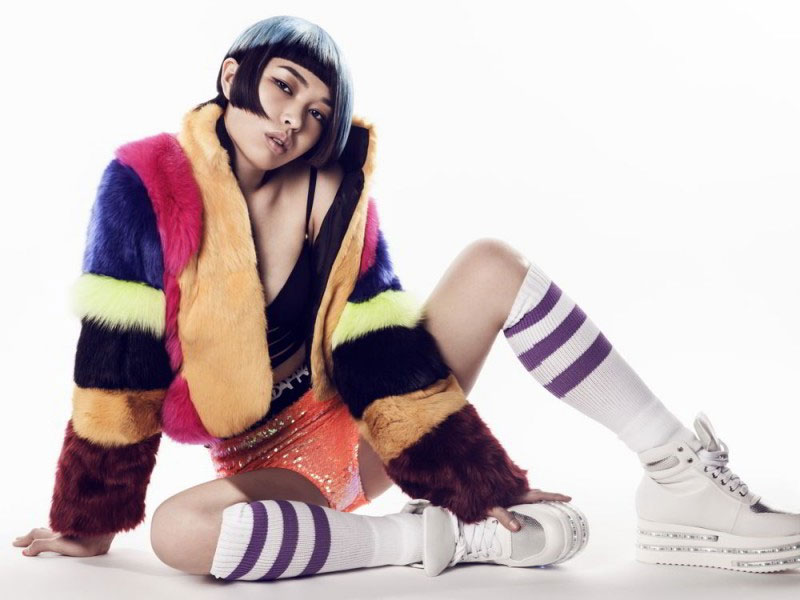 Hair Fashion
Looking into the world of hair fashion, one of Intercoiffure's trend collection for 2017 is called K-Pop. Inspired from Korean Pop Stars, K-Pop is a creative hair-fashion explosion. "The hairstyles are black, shimmering geometric cuts with blue-greys on the crown or with azure lowlights or highlights. All excellently cut with extreme precision. There are also wildly back-combed, sticking-up ponytails with light-blue streaks."
Beauty
Korean beauty products, or "K-Beauty", have similarly been gaining popularity not only for their proven skincare benefits, but also for their bizarre ingredients. Snail secretion under-eye patches, donkey's milk sheet masks, and salmon egg night creams aren't even the most eccentric and yet can be seen in many K-beauty product assortments.
What is your favorite K-Pop Fashion?
Actress Shin Min Ah is featured on the cover of fashion magazine 'Elle' where she sports a short hairstyle as seen in her latest tv drama 'Tomorrow With You.'  Known for her flawless figure and beautiful smile, Shin Min Ah has a dainty fashion sense and is one of the few who can pull-off naive yet seductive expressions.