Fashion has always used politics as a point of reference and inspiration, but recently, fashion has been used to make political statements, and define who one is in this world of multivocality and interconnectivity. Movements such as Fashion Revolution and Stop Funding Hate remind us how our fashion choices influence other people. Discussions are slowly moving away from the over simplistic and sexist preoccupations of what the first lady is wearing, and closer to what the outfit represents. Prime Minister Theresa May was recently judged for wearing a £1,000 leather trousers; seen as a provocative choice in times of austerity and Brexit.
During an American presidential debate, Trump called Hillary Clinton a "nasty woman". Immediately, women on social media used #nastywoman to voice their outrage. And a few hours later, a t-shirt with the logo "Nasty Woman" went on sale. Liberals pushed even further by donating 50% of the proceedings to Planned Parenthood; the health provider that Trump constantly attacked during his campaign.
In August, a religious choice of covering up at the beach became a major political issue in France. It proved that what we wear matters more than we think. What we wear is not simply a personal choice, but what people use to pigeonhole us, understand us, accept us, or judge us. It is a weird argument to say that by telling women what they can or can't wear on the beach, is a way to fight religious oppression and promote women's emancipation. Strange how the burkini, a garment that allows Muslim women to enjoy themselves at the beach, became the symbol of foreign invasion and threat to French beliefs.
On the cover of her latest release, the visual album "Lemonade", Beyonce appeared dressed in a big fur with dread-locks. With just a simple image, she reminded everyone that she is a black woman and with an opinion about what is happening in her country. In the album, she discusses being a mother and a wife but also what it means to be a black woman. She references slavery, riots, Fox news, and growing up in the south. When an arena filling power ballad pop singer leaps towards hardcore politics you better stand up and listen!
The revolving door of design directors:
Exactly a year ago, I lamented the new trend of constantly changing the guard of top design houses. Design directors' ins and outs were so frequent we simply could not keep up. This unfortunate trend not only continued this year, it accelerated. Hedi Slimane left Saint Laurent, and Anthony Vaccarello gave up his brand to take over. Valentino's Maria Grazia Chiuri and Pierpaolo Piccioli got a creative divorce after 25 years of design co-operation, with the former moving to Dior. Diane Von Furstenberg departed from her eponymous brand and appointed Jonathan Saunders as its creative director (great idea with truly amazing results). Raf Simons left Dior to take on Calvin Klein after Francisco Costa stepped down. Massimiliano Giornetti left Salvatore Ferragamo after 16 years, and Alber Elbaz left Lanvin after 14 years. Alexander Wang is out and Demna Gvasalia in at Balenciaga…my head is spinning!
The problem is not change as such. Bringing new ideas and cultural backgrounds onboard is always beneficial; blending cultures and exchange of aesthetics is always a good thing. I cannot wait for example, to see what Raf Simons, with his distinctive norther European aesthetic will do at a brand associated with American clean and egalitarian fashion. The problem is the speed of which this change is taking place. Can a designer in 4 seasons manage to research archives, re-interpret and re-imagine designs, have a vision and execute it?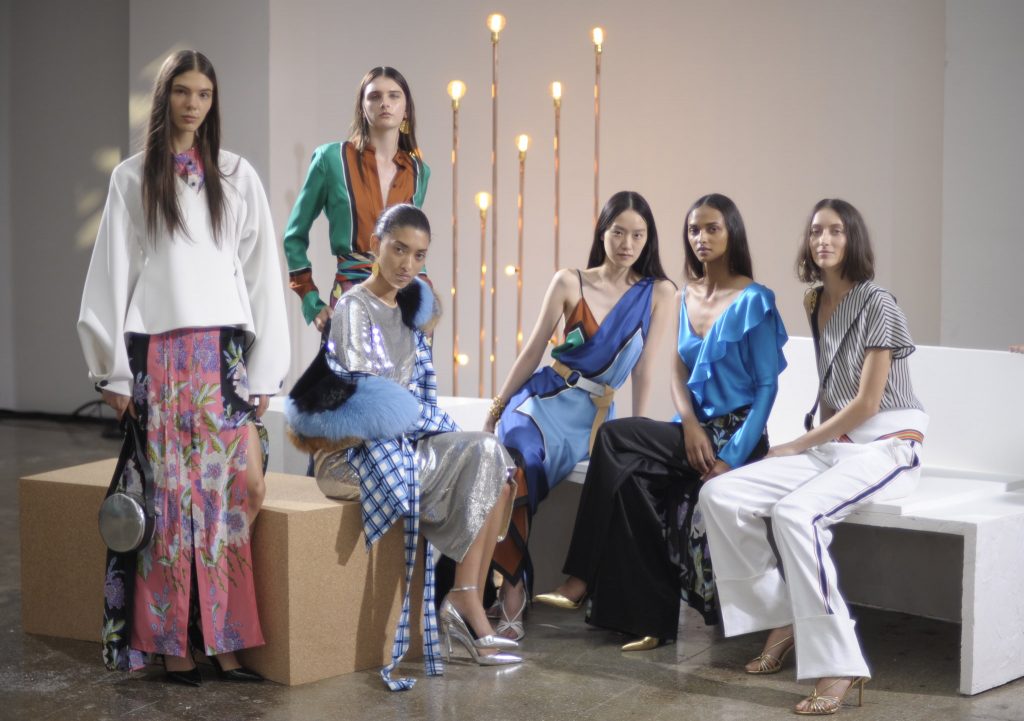 If those in charge have no patience for the process of creativity, and are only after flavours of the month, how can they build a long-lasting brand? If designers are not allowed to think or stay informed and can only create instinctively, how can they stay relevant? I am afraid these are questions we will be asked to answer in the coming years. Questions that shouldn't really concern us in such difficult times…
Sewbo: a robot that makes clothes
http://fashionanthropologist.com/robot-made-clothes-apparel-revolution/
In a previous post this year, I discussed a potential disruptive innovation; the first robot-made t-shirt. An announcement that went almost unnoticed, but can, and probably will, change the way we produce our clothes.
Imagine a world where clothes are made almost instantly and locally. Imagine an industry that can produce immediately and without the need of expert pattern cutters and seamstresses. If production becomes virtually planned and completely automatized, how about the rest of the process of clothing designing and making? Will everything become digitalized and virtual? Will we look back at 2016 as the birthyear of the "silent fashion revolution", the one no one noticed but changed our relationship with fashion?